It seems like Riot Games are working very hard on their oldest game lately. Around three days have passed since the latest League of Legends Champion, Yone, was officially announced by the company, and Lillia, the newest Champion in the live servers isn't even older than two weeks.
Many people thought that it was enough for now but, apparently, we could soon have a new Champion: Samira.
This could be the famous AD Carry that was initially teased in the June 2020 Champions Roadmap from Riot Games, a Champion that was supposed to be "a new marksman, dressed to slay" that belongs to the region of Noxus.
Some weird and unconnected sentences. That was all we had together with the brief announcement made by Ryan 'Reav3' Mirales, Riot Games Lead Champion Producer in the last roadmap:
"Do you like to laugh in the face of danger? Do you enjoy stringing together abilities, creating stylish new combos? Does the idea of diving straight into the fray, firing a whirlwind of blades and bullets, then hopping back out with a sliver of health excite you".
The leak that could confirm Samira as the new Champion for League of Legends has been revealed by the website SurrenderAt20, and consists of a new emote that has appeared on the PBE called "Style: Rank S" and represent a rose with a big 'S'.
Apart from the Emote, some other leaks came with it. A big number of archives for new "easter eggs" that refer to Samira have been discovered thanks to the Patch 10.16 cycle that is being developed on PBE.
There is files for roses and rose petals, and all of them have the name of Samira: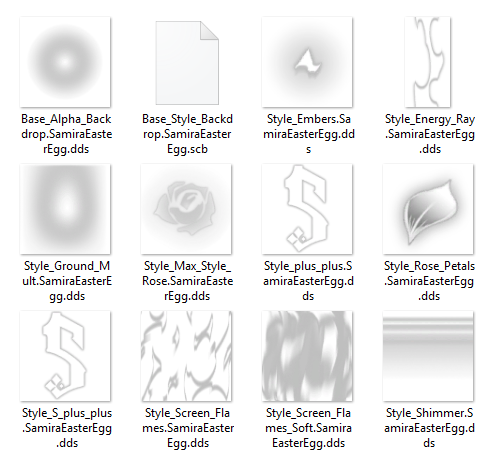 We still have no idea how the Champion will look like. But for now, it seems like she will be a super killer, a hybrid between a typical AD Carry and an assassin, like Senna for example since we know this reference about a "Marksman Champion".
Also, nothing about Samira's official release has been announced, but we could expect something to come out in the next Patch 10.17.
Related article: